NEXUM Communicator - the central connecting element between factory control and production
You don't see him, you don't hear him. But he is there, invisibly and extremely professionally doing his job for you in the background. Day in, day out. How can you tell that he is there? Quite simple: your production runs as it should!
The NEXUM®-BDE Communicator is the connecting element between the central factory control on the one hand and the production cycle and the production plant on the other. The application receives preliminary data, generates production orders from these and sends quality data and status data back to the central order control after completion of the production process.
The data connection to the factory control system has failed? Or has the entire factory control system failed?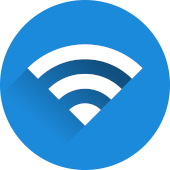 For one or the other person responsible for production, this scenario could already trigger cold sweat on the forehead as well as cardiac arrhythmia. Users of the NEXUM®-BDE Communicator can instead fully concentrate on restoring the functionality of the factory control. Why? Quite simple: The NEXUM®-BDE Communicator ensures that production simply continues as if nothing had happened at all. Regardless of whether ten, one hundred or several thousand production orders that have already been entered are still outstanding. No interruption of production. Failure-free production. This is NEXUM®.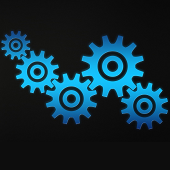 The main task of NEXUM Communicator is to prepare the build order for the production process. The build order contains fields such as workpiece number, sequence information and variant codes. This data is stored in a translation table by the communicator. Each station automatically synchronises these build orders in its local memory and is thus independent of the hall network. In the cycle itself, NEXUM®-BDE Executer creates all jobs from locally stored files. All collected result data can be rendered in a single stream and automatically sent to the leading system with the Communicator.
This technology ensures your production at a highly available level. 24 hours a day, 7 days a week, 365 days a year.
Are you wondering what requirements your company needs to fulfil for fail-safe production and uninterrupted production with our software?
The answer will amaze you: NEXUM®-BDE Communicator already comes with all the essentials. You only have to take care of the following points primarily:
The network must be fully installed and ready for operation
All relevant system components must be accessible
The bus system, if present, must be installed in terms of hardware and software and must be ready for operation
The database is installed and accessible
All devices relevant for operation and control of the system components (PLC, scanner, etc.) are fully connected
Rights for the installation have been granted
Database client software has been installed
That's it. ATON does the rest for you - and for your cost-optimised, interruption- and downtime-free production.
Our incredible software and your factory control: One team, one goal. Simply efficient production.